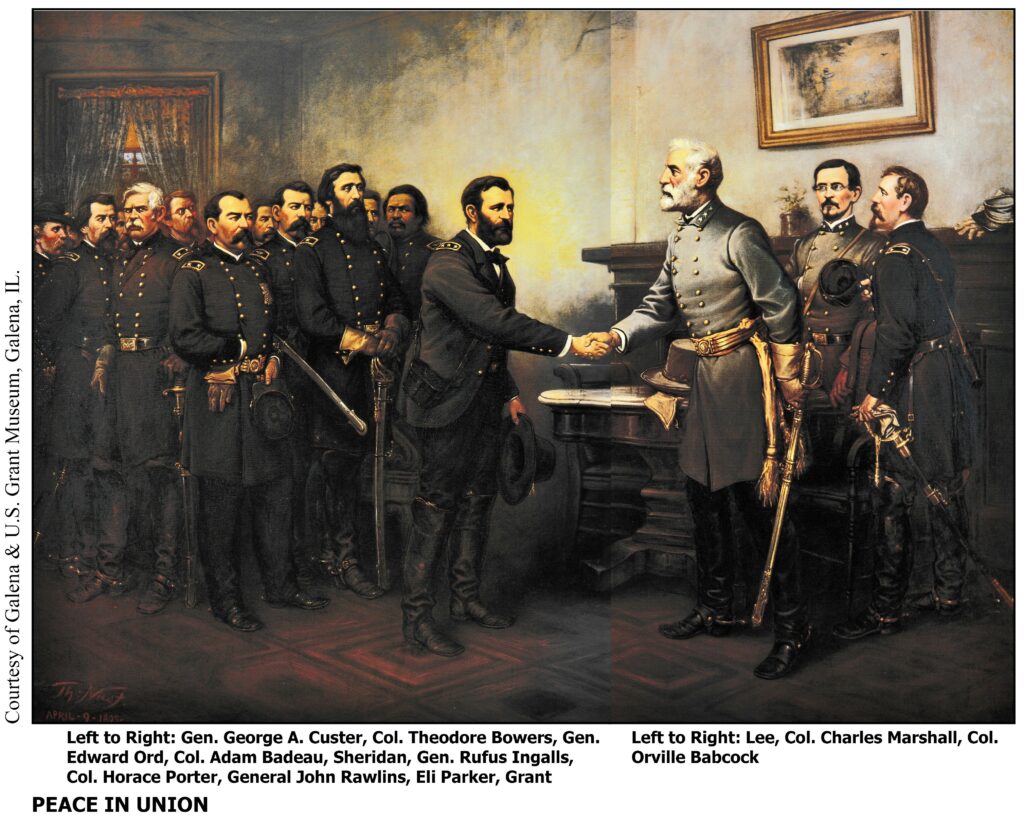 On April 9, 1895 — exactly 30 years after Appomattox and almost ten years after Grant died — Nast completed Peace In Union, a nine-by-twelve foot picture of the participants and witnesses at the surrender. The picture had been commissioned the previous year by Herman Kohlsaat, a wealthy Chicago entrepreneur and friend of Nast, who knew Grant in 1860 when both of them and future General John Rawlins lived in Galena. Kohlsaat donated Nast's masterpiece to the Galena public library on April 27, Grant's seventy-third birthday.
This time, he depicted Grant as shorter than Lee. In addition to Generals Phil Sheridan and Rawlins, the painting portrayed Lieutenant Colonel Ely Parker (between Grant and Rawlins on the right).
Nast romanticized the picture by depicting Grant and his staff in dress uniforms.