Character Identification and Context
Every cartoon and illustration has its principal characters identified and its content and context explained.
The Tammany Tiger
This cartoon — illustrating the cover of this biography — depicted Boss Tweed and 11 of his identifiable henchmen.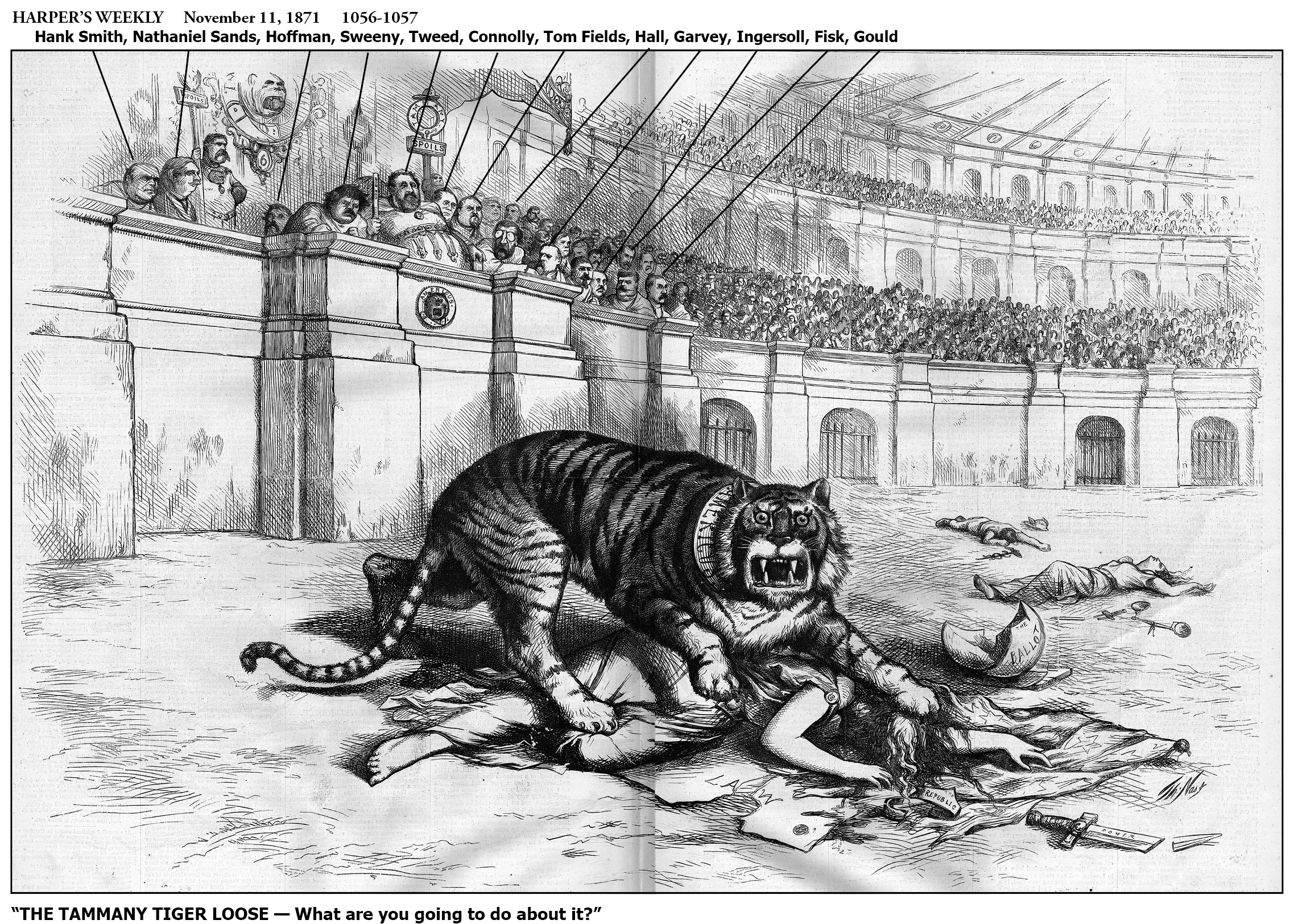 Amphitheatrum Johnsonianum
This Reconstruction double-page portrayed President Andrew Johnson, along with 23 of his supporters and opponents.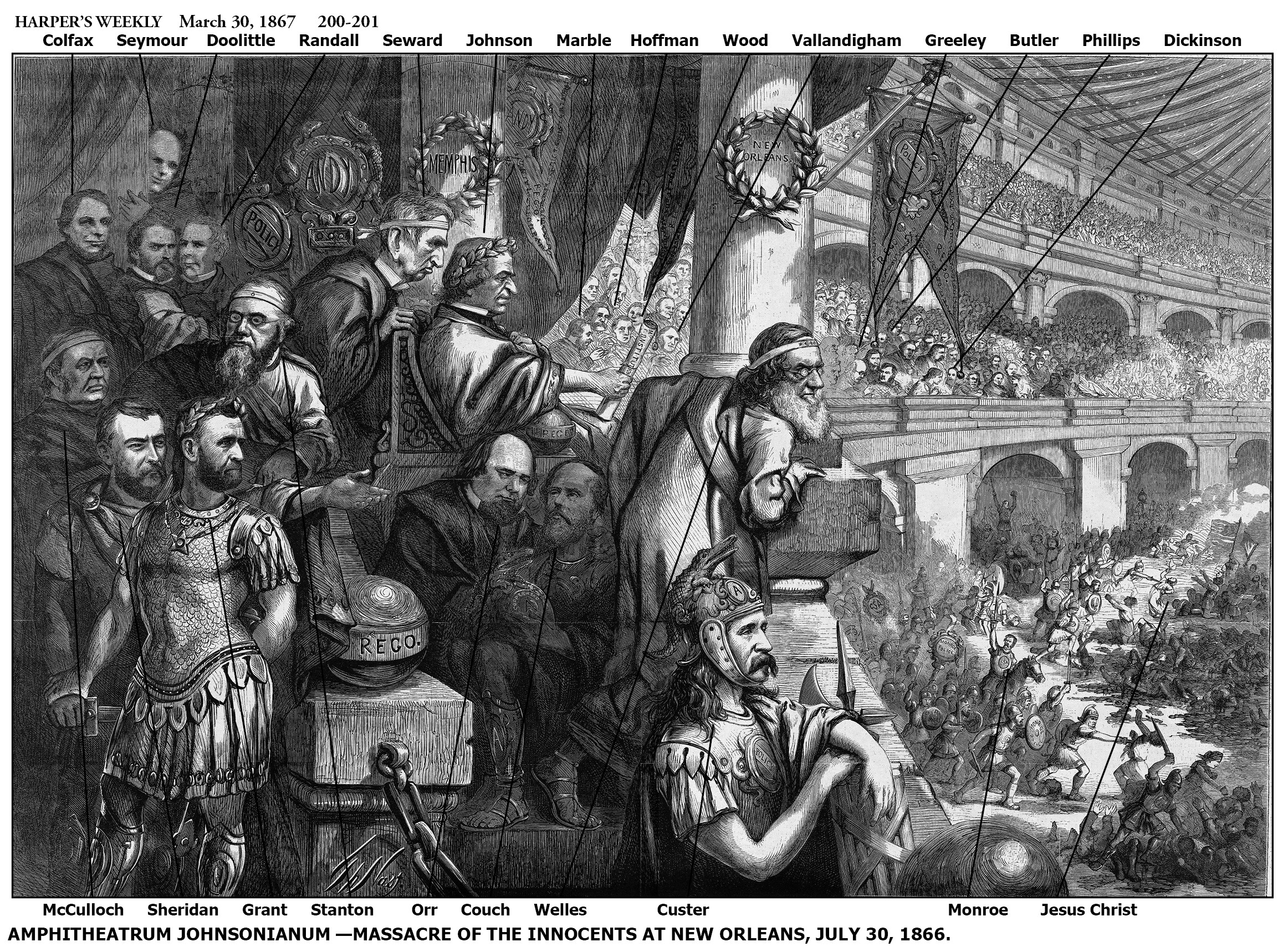 Cinderella
In the short-lived Illustrated Chicago News, Nast presented 18 potential candidates for the 1868 Presidential election.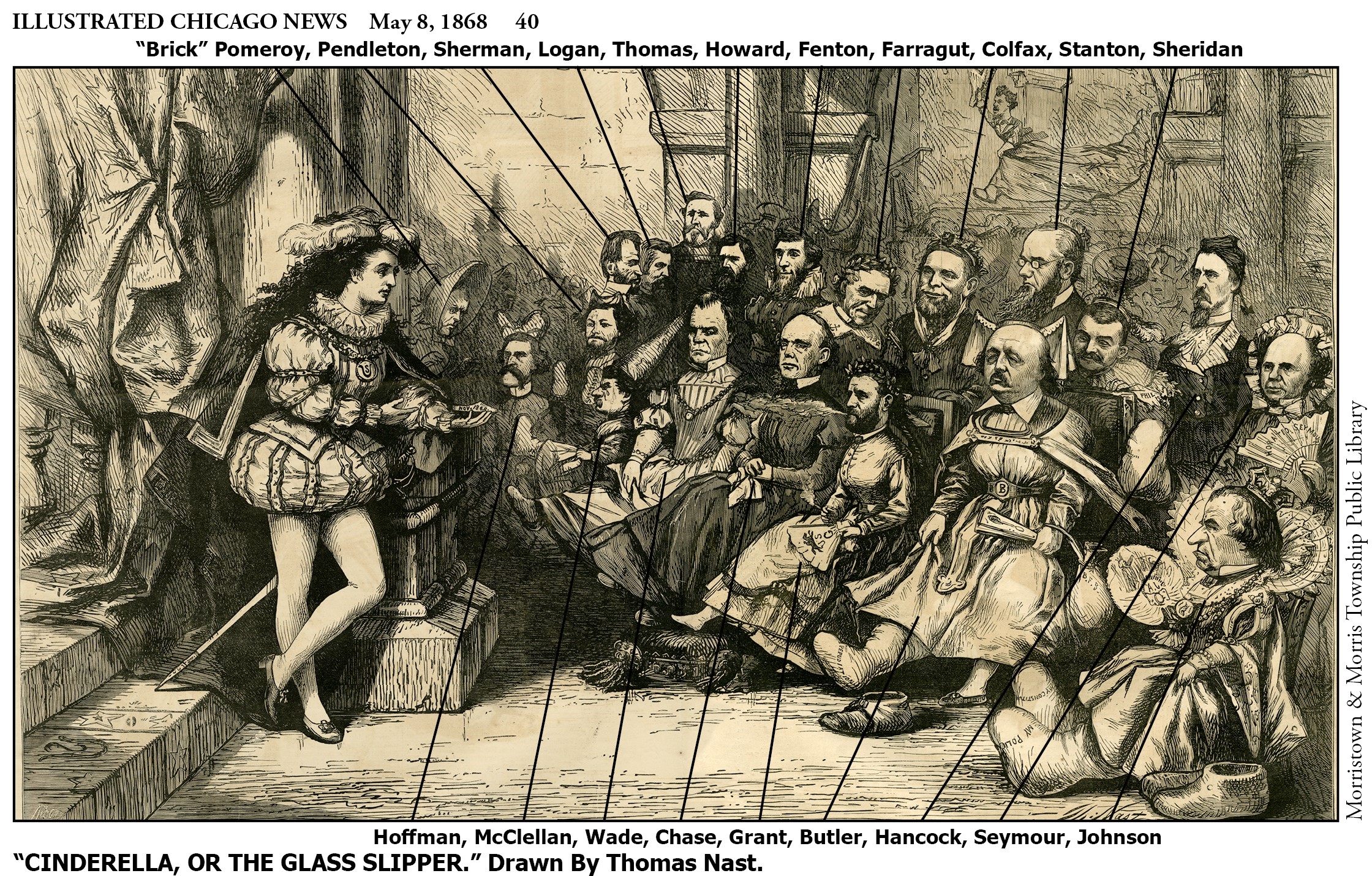 Unconditional Surrender Grant
After Ulysses Grant's 1868 victory over Horatio Seymour, Nast depicted himself along with 24 Civil War and Reconstruction characters.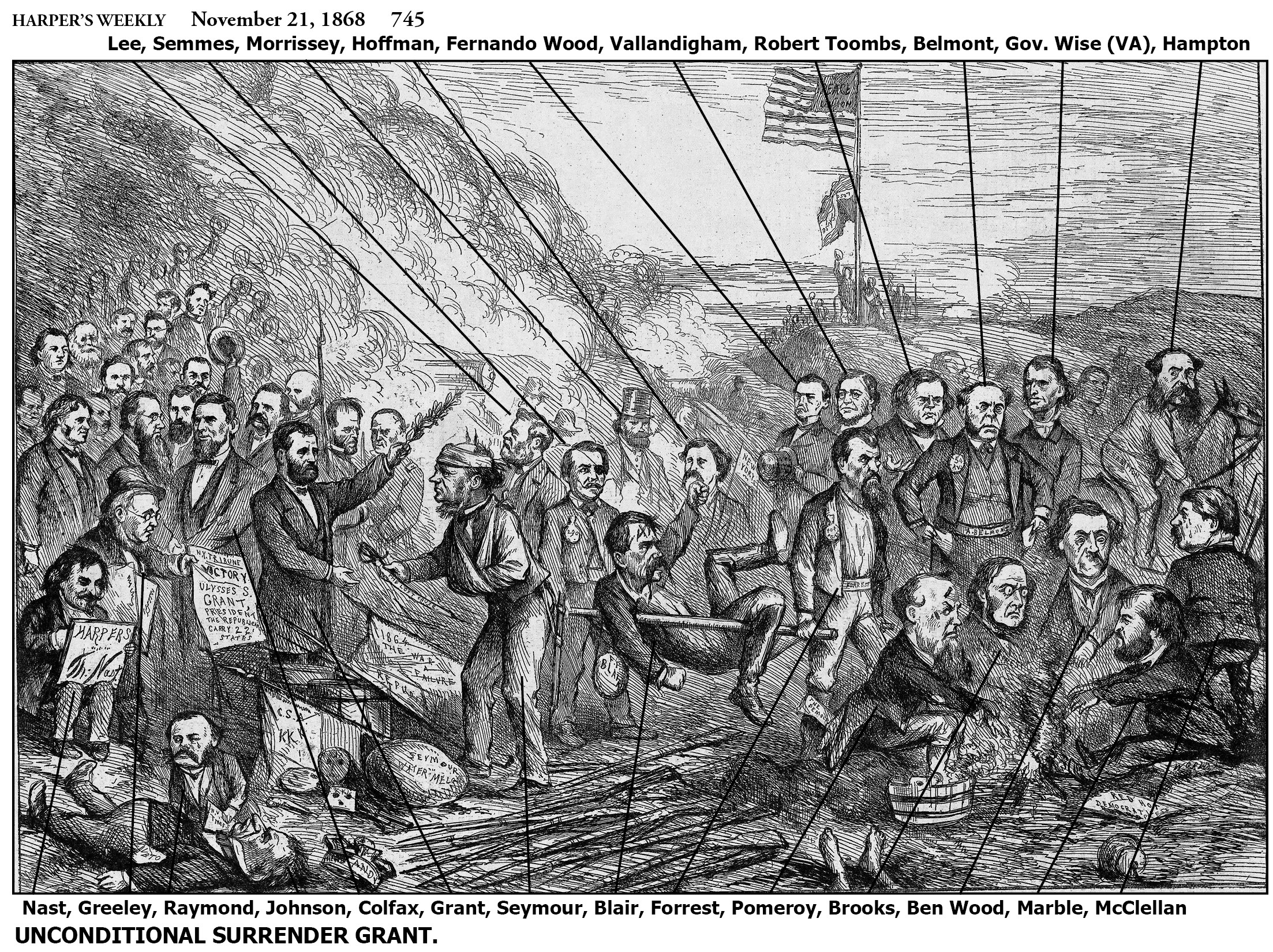 Apollo Amusing the Gods
In a fanciful finale to President Grant's 1872 reelection victory over Horace Greeley, Nast drew Greeley and 27 associates.