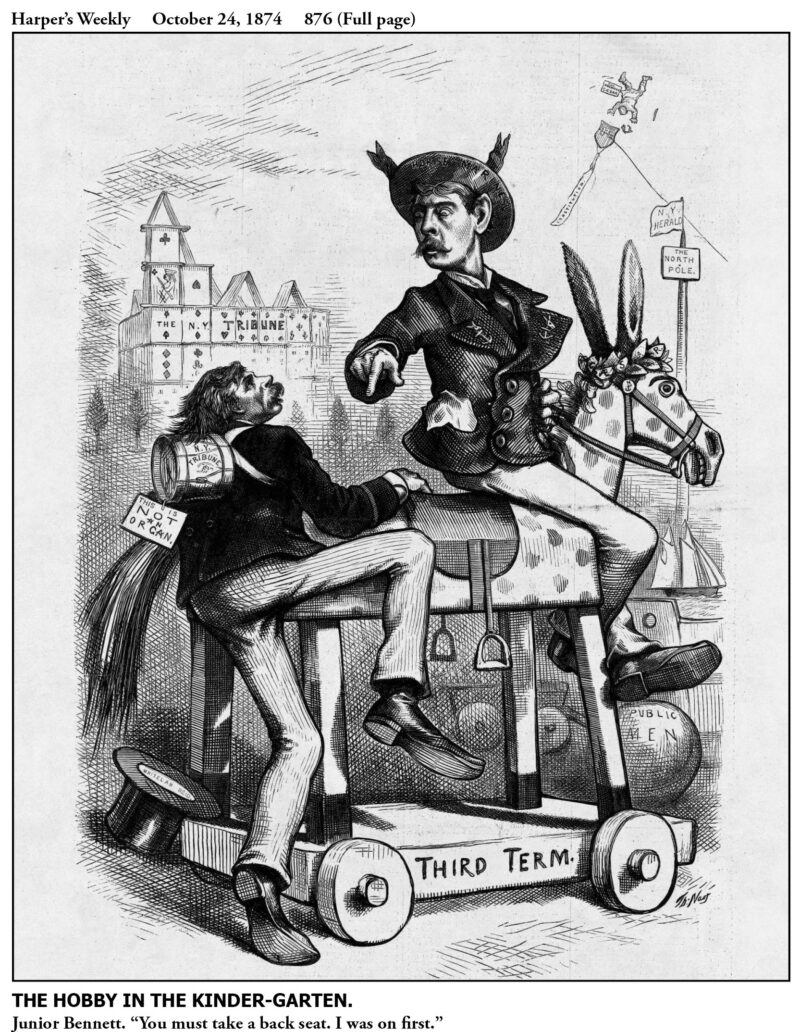 Harper's Weekly – October 24, 1874
Hobby Horse (Lack of Power or Authority)
Nast used a hobby horse to signify that his target lacked the power or authority to accomplish his objective. In this cartoon, both targets were newspaper publishers: James Gordon Bennett, Jr. of the Herald and Whitelaw Reid of the Tribune.
In June 1873, Bennett's Herald livened up the dog days of summer by accusing Ulysses Grant of "Caesarism" — thirsting for a third term. Shakespeare's Julius Caesar was taught in many schools and performed in multiple theatres, so the public's familiarity was sufficient for Nast to satirize its scenes in ten cartoons. The catchy theme reverberated in the anti-Grant press, including the Tribune.
Here, 10 months later, Nast had a more jocular cartoon than usual, with Bennett on his third term hobby horse telling Whitelaw Reid that the Herald, not the Tribune, initiated the story. Nast's targets probably enjoyed the cartoon as much as the public.