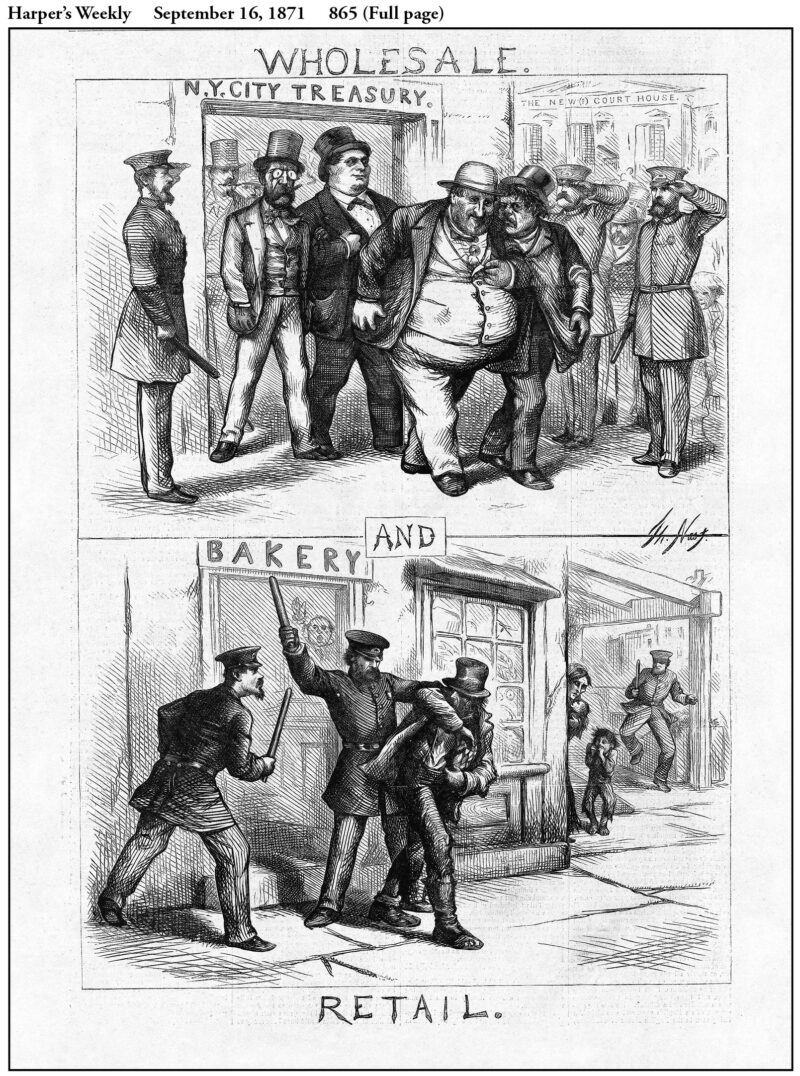 Harper's Weekly – September 16, 1871
An even stronger contrast followed two weeks later, as the Big Four made their last appearance as comparative equals. In Wholesale and Retail, they left the City Treasury with bulging pockets and police salutes as a smirking Tweed and conspiratorial Sweeny led the way. A worried Hall, behind his symbolic, attention-drawing spectacles, clung to Connolly's arm; the two were on the verge of a terminal confrontation a few days after this post-dated cartoon appeared on September 6.
This raw illustration had no humor in it. Working families could empathize with its realism as applied to their everyday lives. Nast broke through their apathy, ignorance and fears in a way that words alone could not.