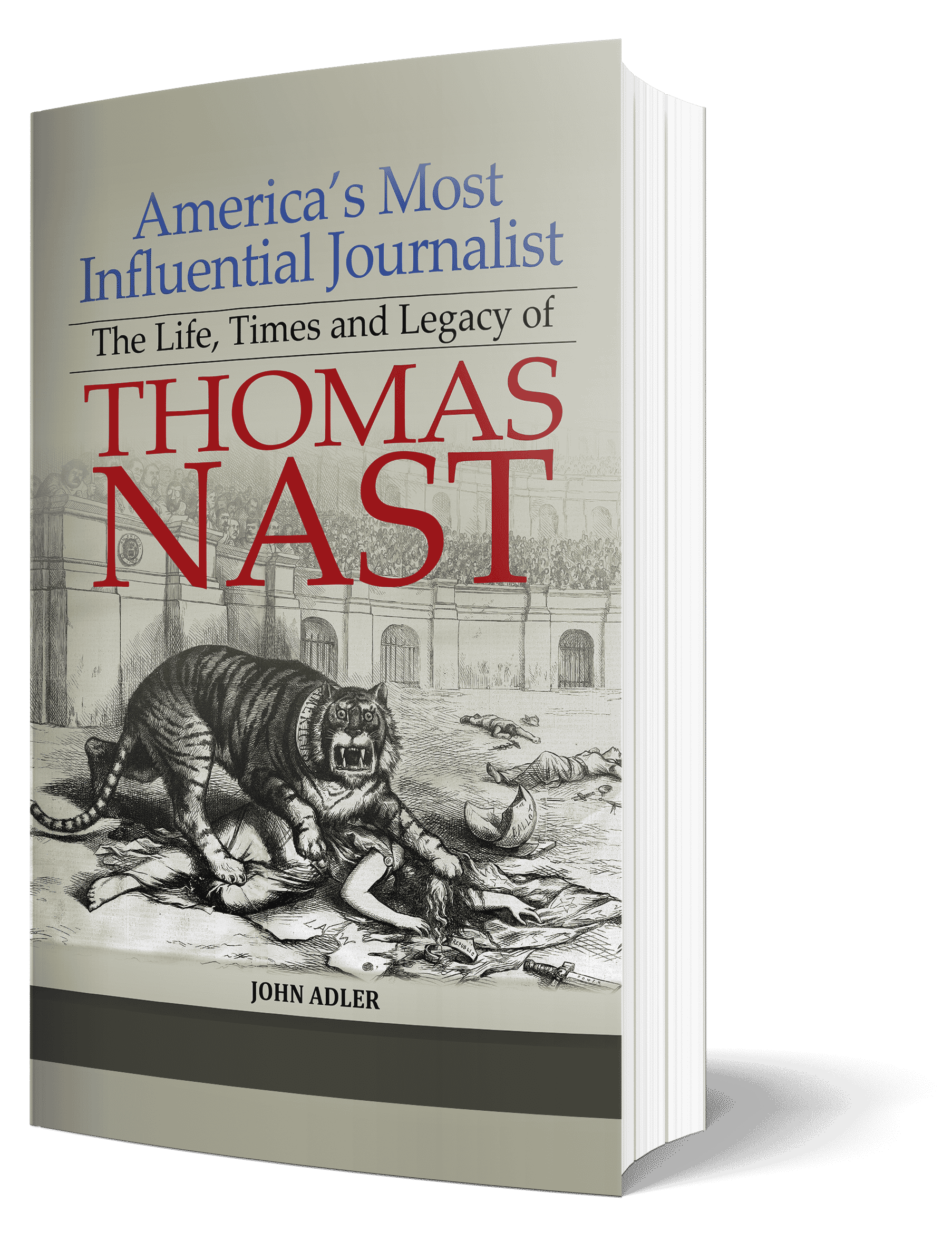 This 830-page biography contains 1,000 Nast cartoons, illustrations, sketches, and paintings.
800 from Harper's Weekly, the balance from other rare publications including Frank Leslie's Illustrated Newspaper (25), New-York Illustrated News (47), Phunny Phellow (19), a comic paper that Nast contributed to from 1859-1873
100 cartoons on related topics by 20 other artists like Joseph Keppler of Puck
Why so many? The power and influence of Nast's cartoons largely emanated from their repetition over weeks or months as his stories unfolded and he banged his points home. To cherry-pick his almost 2,200 cartoons and illustrations in Harper's Weekly any further could have diluted the cumulative impact they conveyed.